#1. The Goddess Test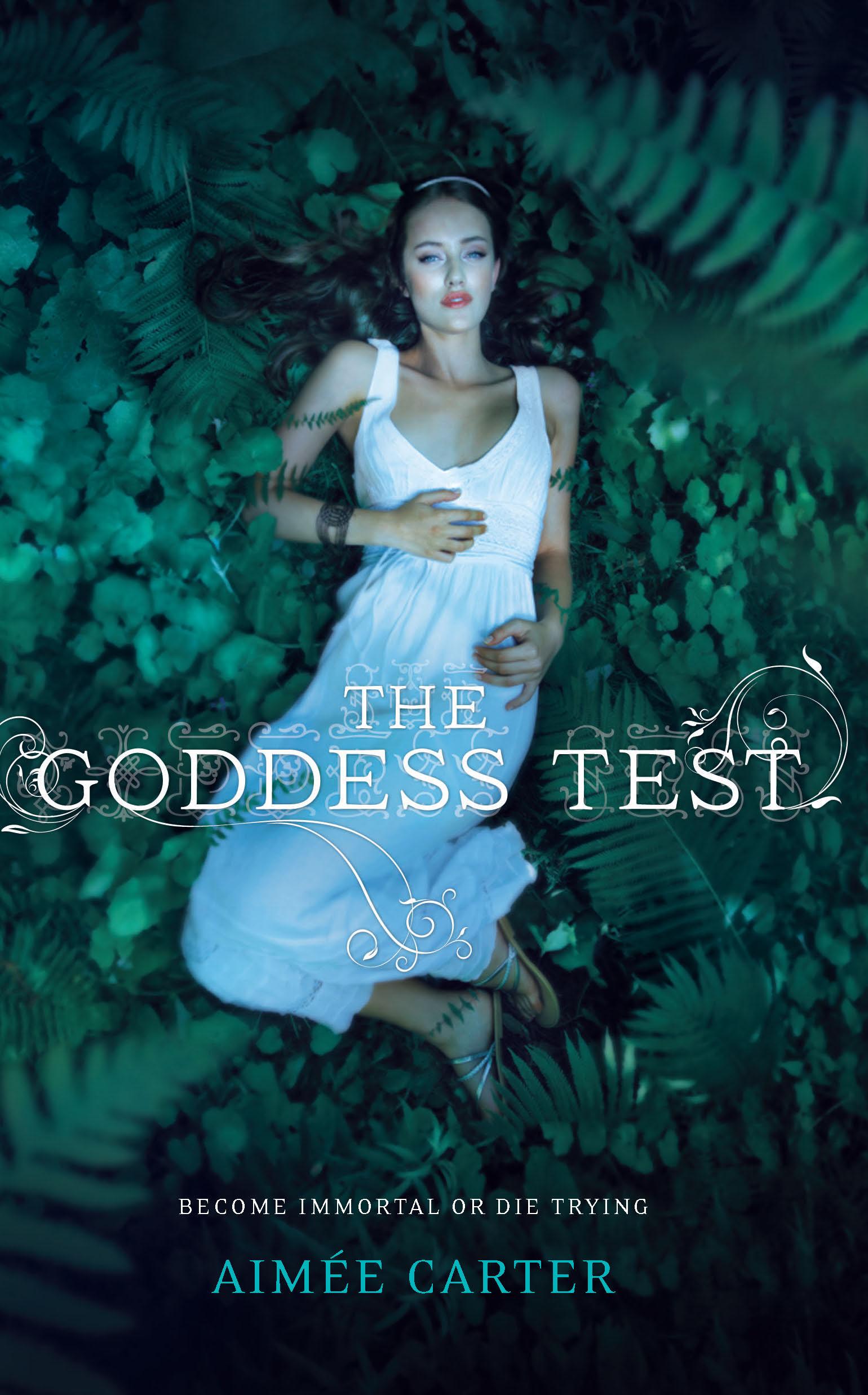 Sinopsis:
Todas las chicas que habían hecho la prueba habían muerto. Ahora es el turno de Kate.
Kate siempre había vivido sola con su madre, y esta se estaba muriendo. ¿Su último deseo? Regresar al lugar donde había pasado su infancia. Así que Kate iba a empezar el curso en un instituto nuevo, sin amigos, sin familia y con el temor a que su madre muriera antes de que acabara el otoño. Entonces conoció a Henry.
Misterioso, atormentado. Y fascinante. Aseguraba ser Hades, el dios del Inframundo y, si Kate aceptaba el trato que le ofrecía, mantendría a su madre con vida mientras ella intentaba superar siete pruebas. Kate pensó que estaba loco… hasta que lo vio resucitar a una chica. De pronto, salvar a su madre le pareció posible. Y si superaba las pruebas, se convertiría en la esposa de Henry. En una diosa inmortal...
Gracias a: Foro Purple Rose
---
#1.5 The Goddess Hunt
Sinopsis: Unas vacaciones en Grecia le parecen a Kate Winters la manera perfecta para pasar su primer año sabático lejos del Inframundo... hasta que se ve envuelta en una disputa inmortal que se remonta milenios atrás. Cástor y Pólux han estado huyendo de la ira de Zeus y Hades durante siglos, escondiéndose de los Dioses que los cazan. La última persona en la que pueden confiar es Kate, la nueva Reina del Inframundo. Sin embargo, ella está decidida a ayudar a su causa. Pero cuando se trata de lidiar con inmortales, Kate tiene mucho que aprender...
Gracias a: Always the Bad Apple
---
#2. The Goddess Interrupted
Sinopsis: Kate Winters se ha ganado la inmortalidad.
Pero si desea una vida en el inframundo con Henry, tendrá que luchar por ella.
No se suponía que ser inmortal fuera una parte fácil.
Aunque Kate está a punto de ser coronada como Reina del Inframundo, está tan aislada como nunca antes.
Y a pesar de su creciente amor por Henry, Rey del Inframundo, él cada vez más se encuentra distante y reservado.
Entonces, en medio de la coronación de Kate, Henry es secuestrado por el único ser lo suficientemente poderoso como para matarlo: el Rey de los Titanes.
Mientras los otros Dioses se preparan para una guerra que podría ponerle fin a todos, le corresponde a Kate salvar a Henry desde las profundidades del Tártaro.
Pero para navegar en las interminables cavernas del Inframundo, Kate deberá contar con la ayuda de la única persona que es la mayor amenaza de su futuro.
La primera esposa de Henry, Perséfone.
Gracias a: Foro Bookzinga
---
2.5 The Goddess Legacy
Sinopsis: Durante milenios hemos visto solo pequeños trozos de las vidas y los amores de los dioses y diosas del Olimpo. Ahora Aimée Carter corre la cortina en cómo se volvieron poderosos, hermosos, en lo amantes y peligrosos inmortales que Kate Winters conoce.
Calliope/Hera representa constancia y aun así su marido nunca ha correspondido su fidelidad.
Ava/Afrodita era la diosa del amor y aun así comprometerse era un tipo completamente diferente de trato.
Persephone era obligada a casarse con un hombre, y aun así, deseaba a otro.
James/Hermes amaba los problemas hacia otros, pero nunca supo de la verdadera pérdida antes.
La solitaria existencia de Henry/Hades ha crecido a una aburrida continuidad. Pero encontrarse con Kate Winters le dio una nueva esperanza.
Gracias a: Foro Bookzinga
---
#3. The Goddess Inheritance
Sinopsis: Amor o vida. Henry o su hijo. El final de su familia o el final del mundo. Kate tiene que decidir.
Durante nueve meses de cautiverio, Kate Winters ha sobrevivido a una diosa celosa, un Titan vengativo y un embarazo que no pidió. Ahora la Reina de los Dioses quiere ese bebe que no ha nacido aún, y Kate no puede detenerla, hasta que Cronos le ofrece un trato.
En intercambio a su lealtad y devoción, el Rey de los Titanes le perdonara la vida a los humanos y la dejara quedarse con su hijo. Y si Kate acepta, él destruirá a Henry, a su madre y al consulado. Y si ella se niega, Cronos destruirá el mundo hasta que el último dios y mortal este muerto.
Con el destino de todos los que ama en sus hombros, Kate tiene que hacer lo imposible: encontrar una manera de derrotar al ser más poderoso que existe incluso si le cuesta todo lo que posee. Incluso si le cuesta su eternidad.
Gracias a: Foro Bookzinga